Search rescuers investigate underwater after discovering a detected noise while searching for the missing sub.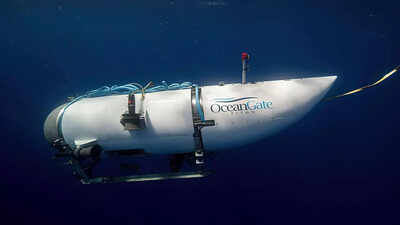 According to CBS Sacramento, the marine rescuers have relocated due to detecting underwater noise near the Titanic wreck. The search and rescue tried to find the missing sub and investigate the underwater noise, but they are still doing their best to continue the search. The noise was detected by a Canadian P-3 aircraft while finding the missing submersible that vanished, taking five people underwater. Even with the best rescue sub they used, they still ran out of time and needed to get out of the water since they ran out of oxygen. In addition, authorities have sent an underwater robot to help find and search the vicinity area near the Titanic wreck in case the sub is found.
According to the U.S. Air Mobility Command spokesperson, they sent three c-17 transport planes from the U.S. military to move the commercial submersible and support the equipment from Buffalo, New York, to St. John's, Newfoundland, to help in the search. The Canadian military has also added a patrol aircraft and two surface ships, including one specializing in marine diving. A Canadian military also dropped sonar buoys to listen to sounds near the Titanic.
On Sunday night, authorities reported a carbon-fiber vessel setting off the search waters for about 435 miles (700 kilometers) south led by Stockton Rush, the pilot, and his passengers; one British adventurer, two members of a Pakistani business family, and one Titanic expert. The sub they used had a four-day oxygen supply when it was put to the sea at around 6:00 am on Sunday. According to CBS News Journalist David Pogue, the submersible uses two communication systems. Text messages would allow sending messages from the surface ship and safety ping to inform that the sub is still working. Those systems were shut down about an hour and 45 minutes after submerging the Titan.
Pogue had told CBS News that the sub had seven backup systems to return to the surface. All of it will work even if everyone is unconscious.