In a profoundly concerning turn of events in Indiana, a mother arrived home to find her three children unconscious after their babysitter, 24-year-old Deana Nicole Byrd, allegedly taught them how to snort pills.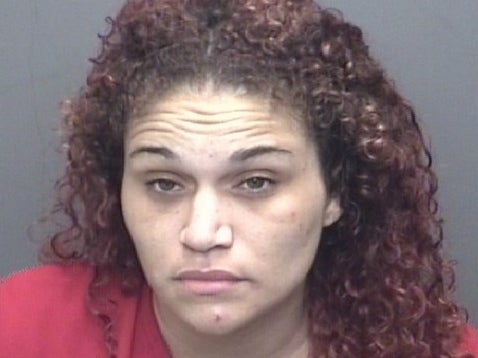 Althaus Avenue
Byrd was taken into custody and now faces multiple charges, including neglect of a dependent resulting in serious bodily injury, dealing with a controlled substance, and theft. According to court documents reviewed by Law&Crime, authorities swiftly responded to a distress call on Wednesday at around 5:21 p.m. The caller reported that three children, aged 8, 9, and 15, urgently required medical assistance at a residence on Althaus Avenue. The concerned mother had just arrived at the babysitter's home and discovered her children unconscious. Thankfully, the children have since recovered after being hospitalized.
As the younger children regained consciousness, they struggled to maintain balance, stumbling and falling while transported by ambulance. The 15-year-old remained unconscious until receiving medical attention. Shockingly, one of the younger children disclosed that Byrd had given them some of her pills. While searching the premises, authorities discovered broken orange pill capsules on a bedroom dresser, accompanied by a white powdery substance and a rolled-up Ramen noodle cup lid. The mother told law enforcement officials that she had dropped off her children at Byrd's residence the previous night, intending to pick them up after her work shift ended at 5 p.m. Throughout the day, she received no communication from Byrd or the children.
Upon her arrival, she found Byrd on the front porch, displaying signs of impairment and speaking softly. Concerned, she rushed inside and discovered her 15-year-old daughter unresponsive in Byrd's bedroom, prompting an immediate call to 911. The other two children were found unconscious on the downstairs couch. Startlingly, the 15-year-old disclosed to the police that Byrd had offered her and her brother pills, which she believed to be Klonopin, Adderall, and Lyrica. These pills were reportedly provided without any request from the children.
The teenager recounted how Byrd demonstrated the method of breaking open the orange pill capsules and snorting them using a rolled-up Ramen noodle cup lid. According to her statement, all three children ingested approximately 3 to 4 pills of each type, resulting in loss of balance, repeated falls, and episodes of vomiting. Child services workers confirmed the teenager's account, noting that the younger siblings' testimonies aligned with her narrative. They also mentioned their previous involvement with Byrd, as all three of her children had been removed by the Department of Child Services (DCS).
During police questioning, Byrd vehemently denied providing the children with any pills, suggesting that the incident occurred due to their alleged snooping and pill consumption without her knowledge. She dismissed the children's claims and denied that the younger ones had lost consciousness. However, investigators uncovered prescription pill bottles for Adderall and Klonopin at Byrd's residence. Additionally, during the booking process, a half-filled prescription bottle for Lyrica, containing orange capsules matching the broken ones found at the scene, was found in her purse.
Byrd's bond has been set at $20,000, and she has been ordered to have no contact with the three children involved in this distressing incident.