In a significant development, the Supreme Court has rejected the Biden administration's proposal to forgive student loan debt, impacting around 43 million borrowers who will now be required to resume their original payments.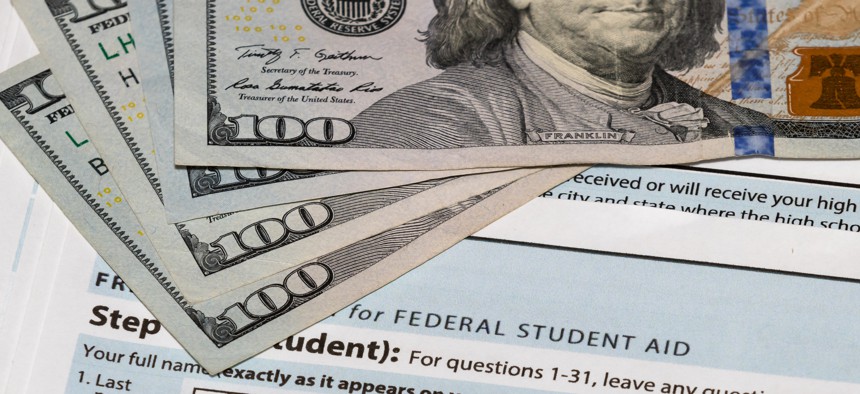 How to prepare?
With a conservative majority, the court ruled that the administration had overstepped its authority by attempting to cancel or reduce student loan debt.
As the three-year pause on federal student loan payments ends, borrowers must prepare themselves for the impending resumption of payments, AP News. Here are essential points to remember:
Understanding Income-Driven Repayment Plans: Income-driven repayment plans determine monthly payments based on income and family size to ensure affordability. Most federal student loans qualify for these plans. Begin by completing an application on the Federal Student Aid website.
Seek Guidance: Engaging with a mentor or financial advisor can provide valuable insights into repayment options. Trusted resources like the Federal Student Aid website, the Student Borrower Protection Center, and the Institute of Student Loan Advisors offer counseling services and support. It is crucial to consult reliable sources to understand student loans and the choices at hand comprehensively.
Addressing Financial Hardships: If making payments becomes challenging, options such as deferment or forbearance may allow temporary suspension of payments. Consult your loan servicer to determine eligibility. Remember that interest continues to accrue during these periods and may impact potential loan forgiveness options.
Minimizing Costs: Enrolling in automatic payments often results in a slight reduction in interest rates. Income-driven repayment plans benefit borrowers expecting forgiveness under the Public Service Loan Forgiveness program. Assess whether adjusting your monthly student loan repayment is feasible during tax season. Breaking down payments into smaller installments may also prove helpful.
Loan Forgiveness Programs: Public Service Loan Forgiveness provides cancellation after ten years of regular payments for individuals working in government agencies or non-profit organizations. Specific income-driven repayment plans cancel any remaining debt after 20 to 25 years. Ensure you are enrolled in the most suitable income-driven repayment plan to qualify for these programs. Borrowers defrauded by for-profit colleges may also seek relief through borrower defense.
Potential for Future Debt Forgiveness Attempts: Despite this setback, the Biden administration intends to pursue student debt cancellation using alternative legal justifications within the framework of the Higher Education Act. However, this process requires time, and a federal rule-making process will establish the specific criteria and extent of forgiveness.
As borrowers brace themselves for the resumption of student loan payments, staying informed, seeking guidance, and exploring available options will be crucial for navigating the challenges ahead.