In a heart-wrenching incident that shook the San Jacinto, Texas community, a horrifying AR-style rifle attack by Francisco Oropeza resulted in the tragic loss of five lives.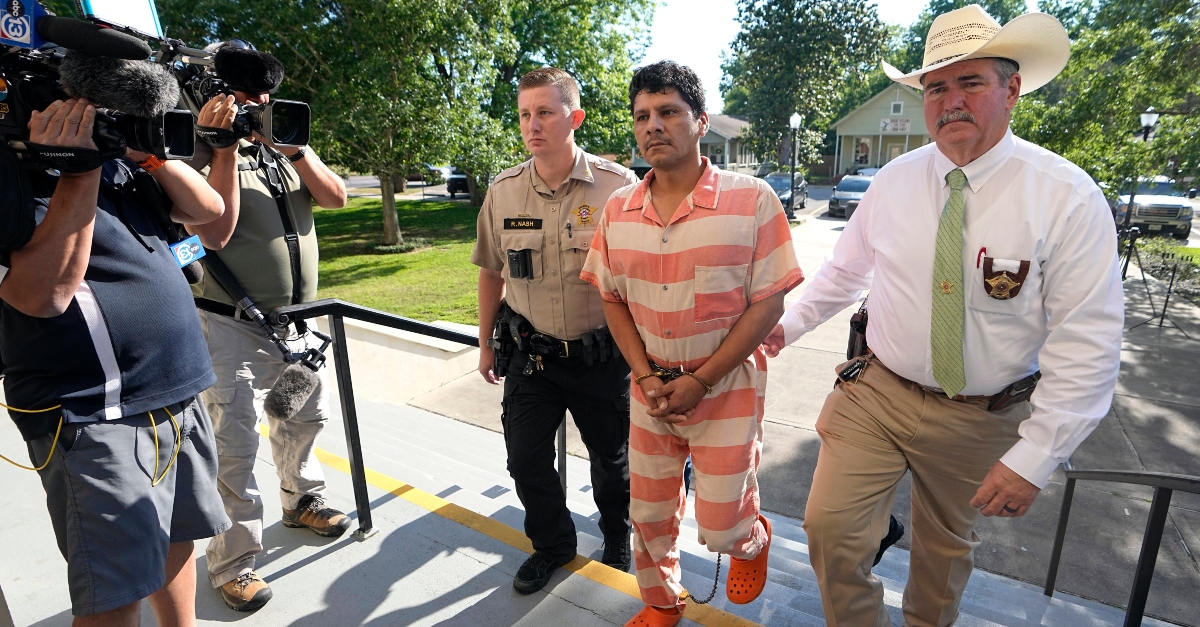 AR-Style Rifle Attack
Francisco Oropeza, 38, now faces capital murder charges as he allegedly disregarded pleas to cease firing his weapon, leading to the devastating outcome. According to local reports and The Associated Press, the incident unfolded on the evening of April 28. Francisco Oropeza continued to discharge rounds on his property despite neighbors' concerns. Their requests for him to stop were met with a chilling response: "He told us he was on his property and he could do what he wanted," recounted Wilson Garcia, a neighbor.
As the situation escalated, Francisco Oropeza purportedly made his way up a neighbor's driveway with his rifle, Law and Crime stated. Tragically, Sonia Argentina Guzmán Taibot, 28, Garcia's wife, became the first victim. Shockingly, Francisco Oropeza allegedly claimed the lives of four others, including an innocent child. The gathering at the residence included Guzmán's friends, who had come together for a church retreat. Garcia believes Francisco Oropeza had intentions to harm everyone present.
After four days on the run, authorities apprehended Francisco Oropeza. They found him hiding under laundry in a closet at his aunt's house, as San Jacinto County Sheriff Greg Capers disclosed. Francisco Oropeza's domestic partner, Divimara Lamar Nava, 52, and friend Domingo Castilla-Castillo have also been implicated for their alleged involvement in his escape.
Francisco Oropeza, a Mexican national with a history of multiple deportations, now faces serious charges of capital murder. The indictment reflects the gravity of the alleged crimes committed and underscores the need for justice.
As the community mourns the loss of innocent lives, questions linger about the motive behind this senseless act of violence. The trial will seek justice and provide solace and closure to the grieving families affected by this devastating tragedy.