Joseph Zieler, the man convicted of brutally killing an 11-year-old girl and her babysitter over three decades ago, received a death sentence from a judge in southwest Florida.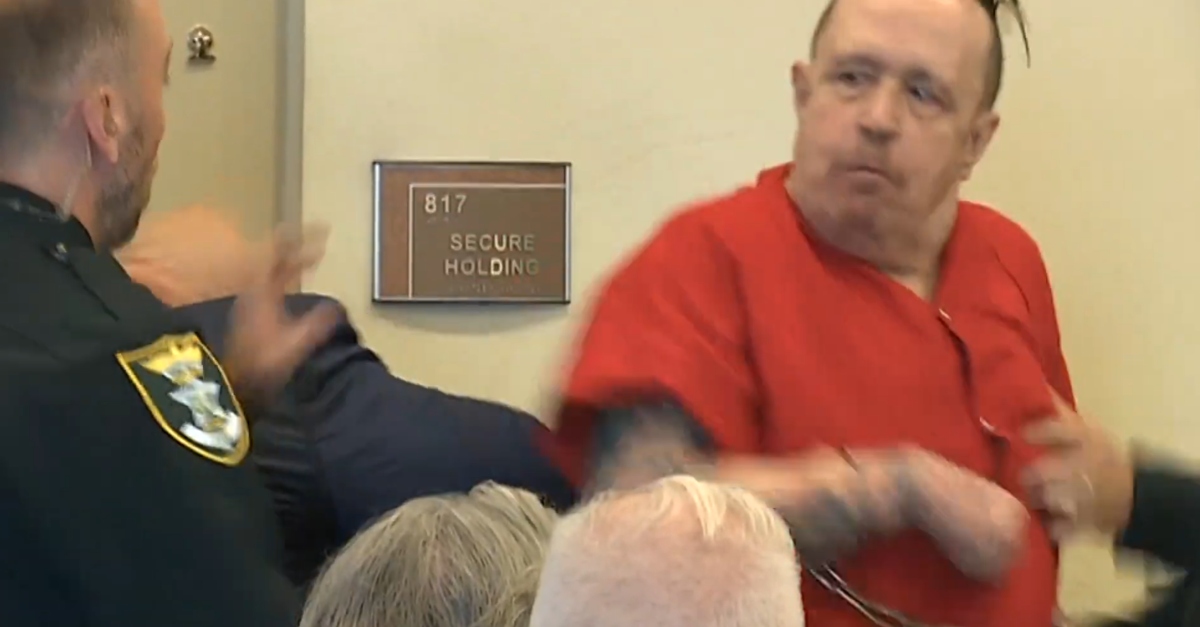 Assaulted His Defense Attorney
As reported by local CBS affiliate WINK-TV, the shocking turn of events unfolded when Zieler unexpectedly attacked his defense attorney in the courtroom. According to court records, 10 out of 12 jurors recommended the death penalty for Zieler after five hours of deliberation. The same jury had previously found the now 60-year-old guilty on two counts of first-degree murder related to the 1990 murders of 11-year-old Robin Cornell and 32-year-old Lisa Story.
During the court proceedings, Zieler, with his wrists shackled, called over his attorney, Kevin Shirley. Instead of whispering, Zieler abruptly struck Shirley's head with his elbow, an incident caught on video.
Promptly, bailiffs intervened, apprehending Zieler and escorting him out of the courtroom. Fortunately, Shirley reported no injuries. "I had no idea he was going to do something like that," he stated. "It's clear he had planned it. As restrained, he expressed regret for missing his target."
Throughout the trial, Zieler frequently shouted at the jury and made obscene gestures while testifying. In 2016, Zieler's DNA was matched to the cold-case murders of Cornell and Story when he was already incarcerated on an unrelated assault charge.
The victims were discovered suffocated and sexually assaulted in a Cape Coral apartment in May 1990. Zieler made a shocking claim that he had been involved with Cornell's mother before the murders.
Zieler's disruptive behavior in court drew further criticism. "His conduct on the witness stand did not help his case," remarked defense attorney Lee Hollander. "When you're in a difficult situation, it's best to stop aggravating it. That's what I wanted to convey right then and there." Hollander described the experience as witnessing a catastrophic train wreck from his position at the counsel table.