After an exhaustive 39-year pursuit, authorities have arrested a man, Donald Santini, accused of strangling a woman and leaving her body in a water-filled drainage ditch.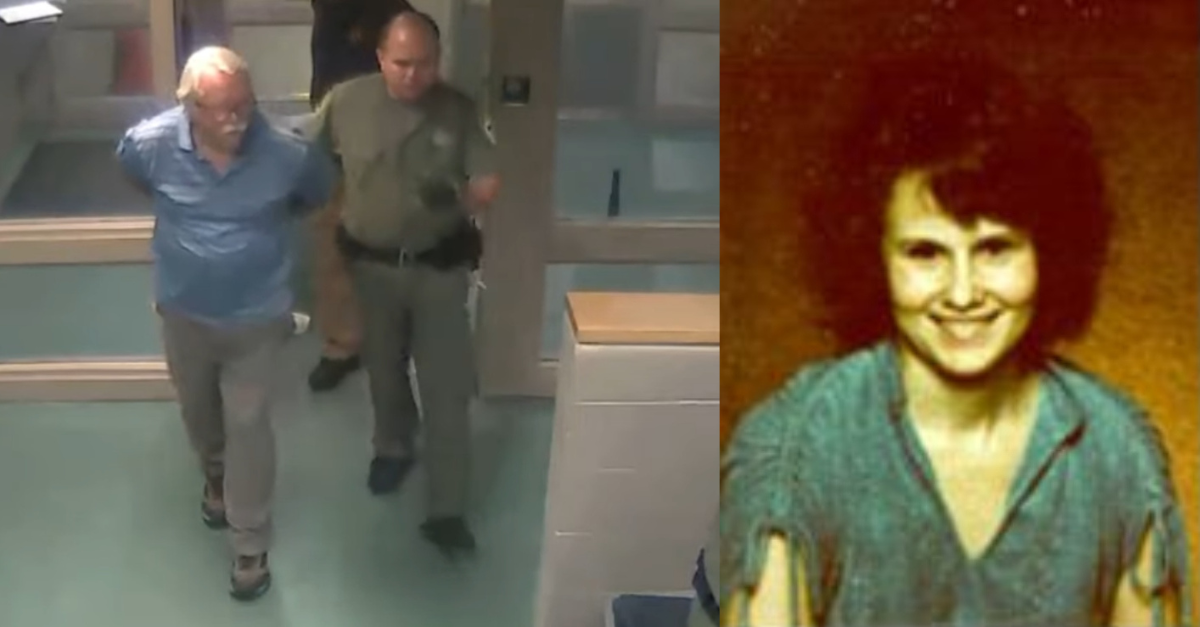 Cold Case Murder
Donald Michael Santini, aged 65, was taken into custody on June 7 in California using the alias Wellman Simmons. Following his arrest, Donald Santini was transported to the Hillsborough County Sheriff's Office in Florida and is currently being held without bond at Falkenburg Road Jail, facing charges of first-degree murder. The allegations against Donald Santini relate to the 1984 killing of Cynthia Ruth Wood. Initially wanted in Texas for an armed robbery in 1983, Donald Santini evaded capture and eventually found his way to Florida. Wood was last seen leaving her Manatee County home with an unidentified man and was discovered deceased four days later in Riverview, situated south of Tampa.
This arrest culminated in a lengthy, wide-ranging investigation that spanned multiple states and even crossed international borders. Donald Santini's case received national attention, with "America's Most Wanted" featuring him several times. Documents revealed that Donald Santini acknowledged being aware of the media coverage surrounding his case during a conversation with a Hillsborough County detective in early June, shortly after being apprehended in California for identity fraud. Prosecutors now seek pretrial detention without bond, highlighting Donald Santini's track record of eluding authorities by assuming false identities and his past violation of release conditions. Their argument centers on the belief that Santini poses a significant flight risk and should remain in custody throughout the proceedings.
Among Donald Santini's previous convictions is a case involving the rape of a woman while he was stationed in Germany. The recent apprehension of Donald Santini offers a glimmer of hope for justice and closure for Cynthia Ruth Wood's family, who have waited nearly four decades for answers. As the legal process unfolds, the upcoming trial will strive to uncover the truth behind these tragic events and provide solace for those affected by Wood's untimely death.